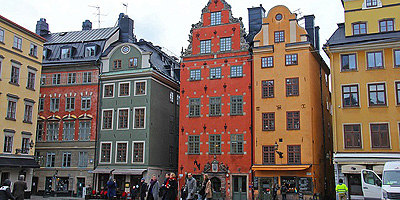 Stockholm
Stockholm is an elegant city, it's also the capital and cultural centre of Sweden. The city is built on 14 individual and unique islands, which are connected by no less than 40 bridges.
Stockholm is one Europe's most beautiful destinations, it has a welcoming atmosphere, breath-taking scenery, colourful medieval buildings and award-winning restaurants. Stockholm also has a vibrant underground music and club scene, along with numerous trendy pubs and bars.
The picturesque island of Gamla Stan is the oldest district and most visited area of Stockholm. Galam Stan is Stockholm's impeccably preserved historic centre, the area is full of centuries-old alleyways and squares, designer boutiques, art galleries and a wide choice of restaurants and stylish traditional eateries, it's also a great starting point to appreciate the uniqueness of the city.
Stockholm City Breaks: Stockholm is the capital of cool and makes a perfect cultural city break destination whatever the season. Whether you're a couple seeking a romantic stay, a family on a cultural adventure or part of the young trendy set searching for cool art and cutting edge nightlife, a city break in Stockholm will never disappoint.
Expand headings for further information:
Visitor information