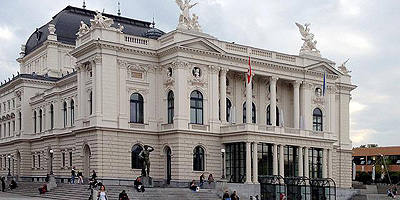 Zurich
Picturesque Zurich is framed by the Swiss Alps and sits majestically alongside the clear glacial waters of Lake Zürich. The city remains an important global center for banking and finance, it also retains an atmosphere of old world charm and tradition, that beckons discovery.
Medieval Zurich was built around the the river Limmat, a crystal-clear river formed as an outfall from Lake Zurich. The Limmat flows directly through the historic and picturesque Altstadt (central old town), dividing the city's rich culture and ancient history.
Walking through the city you'll discover a skyline dominated by colorful clock towers and tall church steeples, while the bustling cobbled streets promote the city's elegant shops, romantic squares, cozy bars, traditional Swiss restaurants and a modern vibrant nightlife.
Zurich City Breaks: The city of Zurich makes a perfect short break adventure, it's also a great stop off point for exclusive shopping before heading to the Swiss Alps. Zurich provides great access to some of Europe's most celebrated and scenic ski resorts, such as Wengen, Grindelwald, Arosa and Flims. But ultimately it's the relaxing charm of the immaculate Old Town that makes a city break to Zurich so appealing.
Expand headings for further information:
Visitor information